about us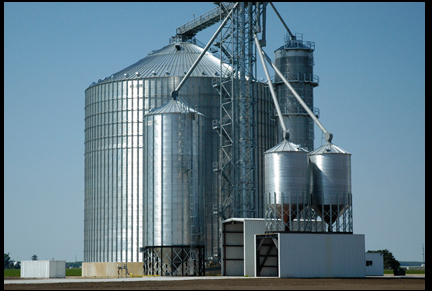 Welcome…
and let Ontario's most progressive team of experts help you with your grain conditioning, handling, and storage needs.
Whether you are looking for Bins, Hopper Tanks, Sweeps, Unloading Systems, Conveying Systems, Grain Spreaders, Centrifugal or Axial Fans, Heaters or Automated Control systems – these purchasing decisions involve large capital investments.
Make sure to contact us for an in-depth analysis of your needs prior to making that final decision.
Brinston, ON
Brantford, ON
Why choose us?
There are those that qualify as order takers. These organizations are always there when there's an opportunity for a quick sale. Sadly and too often however, they are also quick at disappearing when problems arise and end up leaving their clients stranded with unresolved issues. Clients are then left chasing these vendors for warranty support or get tangled up into the infamous finger-pointing routine that involves blaming one another for those unresolved issues.
Others in this industry go for the minimum project requirements and charm the client with an initial low price. Once the project is underway, the contractor goes for billable extras that were initially believed to be included in the contract. These unexpected charges end up surprising the client and usually end up driving the costs beyond the planned budget.
It's a partnership…
This is where we differentiate ourselves from the others. From the moment we meet, we take the time to learn your business. It's not just about selling a job. It's about knowing what your challenges are, how to solve them, how to maximize profits and resources, and to look beyond tomorrow to make sure that your systems are scalable so your business can grow. We go to great lengths to explore your requirements with you. These include multiple visits, taking measurements, establishing budgets, laying out your property and systems unto our computer aided design (CAD) software, presenting various options, and finally all leading to the delivery of a comprehensive project proposal.
On time and on budget…
When it comes to hard-earned dollars, no one likes unpleasant surprises. Our proposals and contracts are clear, concise, and very detailed. The minute we receive your go-ahead, we get to work. The project is entered into our automated project management tools (MS-Project™) where tools, equipment, and resources are allocated and scheduled. The result… a project completed on time, on budget, and unless you've specifically requested it, NO EXTRA CHARGES.

Our Expertise

Conditioning
Available in capacities ranging from 250 to 10,000 bushels per hour, find out how our grain dryers can save you money.

Handling
From catwalks and towers, pneumatic to grain conveyor systems, down to sweeps and unloading auger systems.

Storage
No matter how sophisticated your grain system becomes in the future, the core of that system will always be the bin.